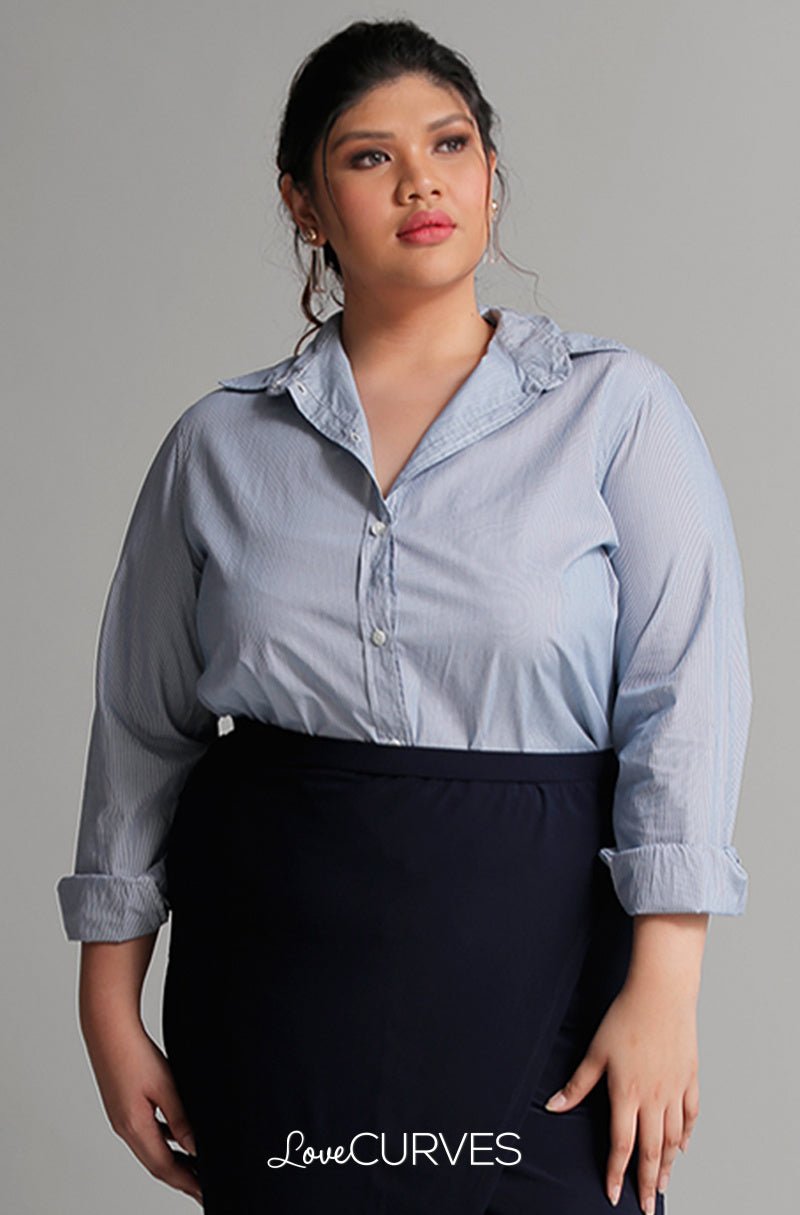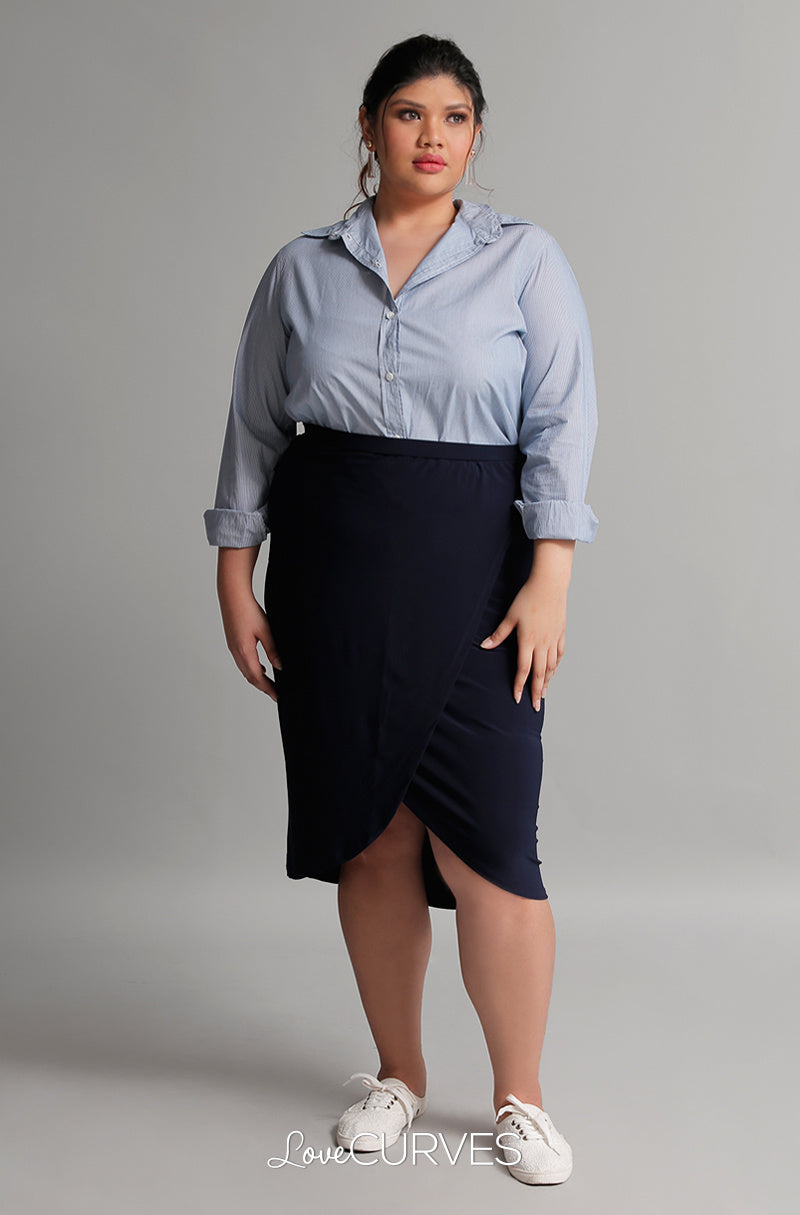 Boyfriend Button Down Shirt - Dark Blue Stripes
You can never say that your wardrobe is complete without a basic button down shirt! It's one of the most versatile styles ou can ever have that's why it's really a very good investment. Season less, easy to wear and comfortable! 
This shirt also features a hidden snap on the bust area so won't have to worry about the "button down boob gap". 
Get the sexy skirt here.
Like the cropped pants? Get it here.
Models are wearing size 1L.
Item available in 1L, 2L, 3L and 4L (All sizes are plus size)
| | | | | |
| --- | --- | --- | --- | --- |
| | 1L | 2L  | 3L  | 4L  |
| Bust | 48" | 50" | 52" | 54" |
| Hem/ Sweep | 55" | 57" | 59" | 61" |
| Length | 31" | 31.5" | 32" | 32.5" |